Air Freight Solutions
From Hand Carrying to Chartering an Entire Craft — We Know How to Deliver!
As an IAC and IATA certified forwarder, we have contracts and space on all major airlines. From chartering an entire aircraft to hand carrying the most sensitive goods, if it involves a plane, we can get it done.
When speed and reliability are crucial, air freight is the way to go. We offer a variety of services to accommodate both your calendar and wallet constraints. Not sure which service option to choose from? Let us know! We're here to help you choose the service that best suits your needs.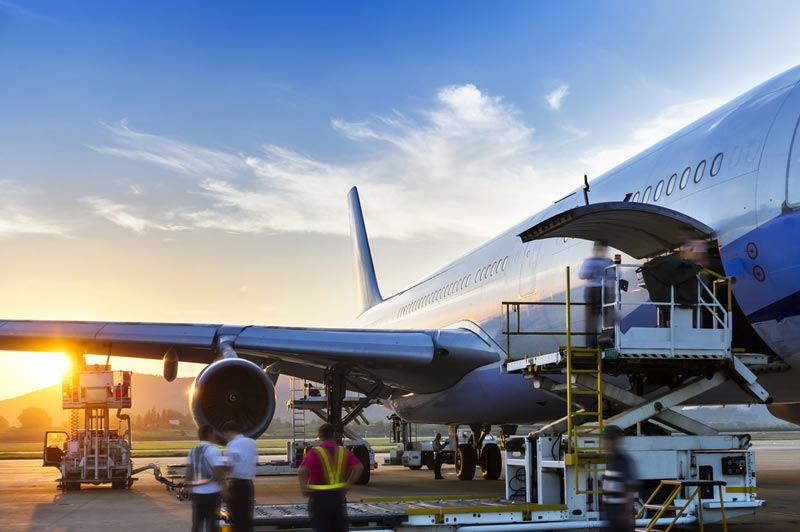 Want to speed it up even more? Leverage our brokerage services to help expedite your imports and streamline your supply chain!
And one more thing: we help keep you in the know with our industry leading communication featuring 24/7 web tracking with ALL major shipment details, including estimated delivery.
Choose us as a partner and we'll learn your needs from day one.
Our large variety of Air Services allows us to meet the ever changing needs of our customers and their supply chains.
Charter Options

Expedited Service

Direct Flights

Deferred Service

Consolidation Service

Door-to-Door Service
Hand Carry Service

Courier Service

Dangerous Goods

Freight and Passenger Aircraft

Project Cargo

Full Coverage Insurance Available
We're much more than a single link in your supply chain – we're your partner.
That means we work with you to learn about your needs, current issues, and strategic goals; this approach allows us to combine our domestic services, international solutions, and brokerage capabilities to always exceed your expectations and those of your customers and suppliers.